ALWAYS

BE CLOSING!
PARTNERS
KEYSOME - Google® Certified SEO Agency. Rank your startup #1 in Search.
ADSKORE - Score high on your branding. 100% Digital.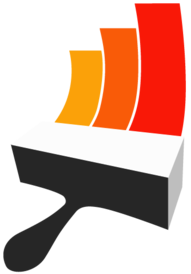 How we work with our partners?
Nurture your brand
Boost impact and reach of your brand
Raise your products with key influencers
Engage buyers with sales leaders  
FACT: Only ⅛ startups can afford hiring full-time sales team.
FAQs
What is UILO
In a mission to help brands reach more customers and increase profitability, UILO provides a SALES-as-a-service platform. Business now can search locally, and scout talented on-demand sales representatives.
What's UILO Model?
We envision UILO to be different by its vision to make a real-time "on-demand" platform for sales professionals.
Who owns the Customer?
Obviously, the client! Not every startup can hire a full-size sales team. Our vision is to utlize a talent pool of great sales men who are well-versed in realizing sales for startups, ON-DEMAND.
The role of SDRs
Much like Doordash/Uber we approach B2B in a consumer centric model. We provide business an direct opportuntity to pitch their latest products/services using professionally trained "on-demand" SDRs.
Costing
The big problem for startups is sales affordability. Most startups can't afford to spend a lot of time and money hiring a full-fleged sales team. UILO can help hire SDRs on a plug-and-play basis.
How UILO works?
UILO is 3 words is Doordash for SALES. We are "delivering" on-demand SDRs (sales professionals) to represent your products upto full-lifecycle sales for startups that demand work!.

UILO helps brands in a smarter way to making your pitches easy and letting brands know how interested their prospects are making their follow-ups ultimately reduce sales cycles and improving closures.
What about client data?
Do we collect or store data about your customers? No. We do not collect, re-sell or store any user data from any requests.
What's NFx?
A market network is pretty different from usual gig-economy model. Honeybooks for example is a typical NfX. More details have been detailed in this post. Here's the link
Startups
We work with startups. We welcome engagement from small businessess who are interested helping our community grow. Yes, we love to being SMALL.
We are much in the business of helping fellow startups that deserve to reach their products to the right audience. If your idea solves a real-world problem and you believe will make a great impact socially, we are happy to help you reach the market with our social venture partners.
Are you a startup that doesn't get its deserved audience? We respect business/brands who like to stay frugal. Our extended family of sales experts all add to the experience in making real world deals to the buyers desk. ⟶
Marketing
We do not work on content marketing. We are in business of lead engagement. We're entirely helping branding for products/services, with a different way of outlook from that which you may be used to seeing.
Views expressed in the blogs are not endrosements for our partners. We don't take unsolicited 'guest' posts, 'thought leadership' pieces, infographics, links to videos or any other content, unless approved by editors, under any circumstances.
Press/Media
We don't have a media pack, a press-kit, or CMYK logos. Kindly do not contact UILO inquiring about paid promotions, press releases, reviews, social media marketing. Our reputation is not for sale!
If you notice a mistake that deems immediate attention, simply drop us a note for content removal, and we are happy to help. Kindly respect our privacy. Yes, we are still in BETA.
If you are in the business of press-releases, please note we don't work as content writers. We ask that Media to respect our terms of engagement and treat us with the same respect that we have for every individual fellow editors.
Advertising
We don't have a pricing for your works. We partner with startups for content that we manage and control with exclusivity. If that doesn't fit your business model then let's not waste our time. No paid solicitation.
Readers
We won't spam you more than 2 Mails/year. We won't sell your contacts to paying advertisers. We won't have our telemarketers call you up. Selling is something we do for our clients, not to our readers.
$1Mn ARR in 42 weeks
↗ 150%
Sales Inquires
Learn how a SaaS platform churned $1M ARR with UILO's On-demand Sales. With just only 3 regional sales team, UILO ensures no inbound inquiries were missed.
10 Hours
Total Time Saved
Is selling about relationships? Deploy strategy that converts.
Save Time!
Do your buyers know more than you do? Manage your pipelines.
Reduce Cost
Negotiate and drive B2B sales. Track budgets in one-click!
Take Control
Is selling about relationships? Deploy strategy that converts.
GROWTH HACK!

YOUR SALES STRATEGY
Interested grokking the risks? Learn More ⟶